Esteban
Kuber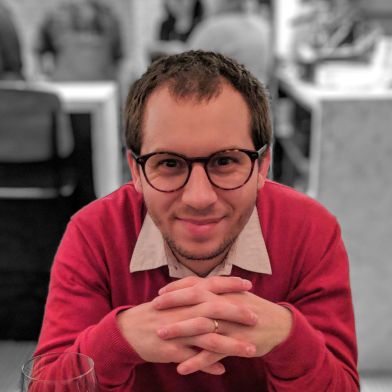 London, United Kingdom
Python Software Developer, fluent in both English and Spanish (native).
Argentina
Italia
Skills
2007
2008
2009
2010
2011
2012
2013
Languages

Python

Java

Java

Javascript

C

Bash

Frameworks

Google App Engine

Django

Django

JQuery

JQuery

Google Closure

Google Visualization API

GData API

Protocol Buffers

Google Flume

Google Cloud Technology

Storage

SQL

NoSQL

MS SQL Server

PostgreSQL

PostgreSQL

MySQL

BigTable

Google App Engine Datastore

Google Cloud SQL

VCS

git

Perforce

SVN

OS

Linux (Arch/Debian/Slackware/Ubuntu)

Windows (2000/XP/7)

Mac OS X
2007
2008
2009
2010
2011
2012
2013
Experience
Software Developer
August 2013 – Current
Software Developer
March 2013 – August 2013
Django backend and Javascript frontend web development.
Sr. Software Engineer
July 2010 – February 2013
Developed ETL pipelines in Java for a finance datawarehouse using distributed computing libraries deployed on Google's cloud infrastructure.
Implemented and maintained several executive dashboards using JavaScript data visualization libraries and a Google App Engine Python backend, consuming internal services.
Implemented and maintained a real-time Python/Java Business Intelligence platform to monitor financial metrics.
Tech lead of team of 6.
Developer
January 2010 – July 2010
Maintained and expanded a homegrown ERP, CMS, CRM and HRM multiplatform Server/Client Python system designed for the book industry.
Created and deployed extensible websites managed from within the PoS desktop application using TurboGears, coupled with book management for easy showcase online, as well as allowing for purchases to be made through the websites, which were managed through the PoS application.
Developer
May 2008 – December 2009
Maintained legacy internal systems ranging from applications for Customer Support to reports for managers, including a homegrown bug tracker.
Developed various new applications for internal and external use, both desktop and web based, using JavaScript, VB6, ASP and ASP.NET.
Technical Support
July 2007 – December 2007
Installed and maintained Windows and Linux desktops and servers for over 2000 employees.
Connectionist
(Summer job) December 2006 – March 2007
Drew technical layouts and diagrams to be used on building sites. Helped on the confection of technical tender budgets (budget for bid). Installed measurement instruments to be controlled by PLC.
Instrumentist Intern
March 2005 – July 2005
Calibrated mechanical and electronic measurement instruments. Installed measurement instruments to be controlled by PLC.
Education
B.S. in Informatics Engineering (unfinished)
2006 – 2012
Left unfinished after moving from Argentina to Europe.
Electronics Technician
2000 – 2005
Graduate with honors.
Projects & Interests
Project Stout (Eclaireur)
git and code navigation tool. Trigram based search. Simple Regular Expression parser.
Written 350 answers. Active in javascript, python, html, css, jquery.
Javascript delayed image loader.
Javascript responsive image loader. Use media queries to change the image to be displayed on img tags.
Python API that generates Google Visualization API URLs. Involvement: Simple bugfix in import.
Text search engine with indexer and a front end web interface to search. Code clean up and extention of functionality.
Javascript, Canvas based, fighting game engine. Co-author. Currently in early stages of development.
HTML5+JS diff display that mimics meld's interface. Early stages of development.